Hi! We're a bit late this month as we were out looking for toilet paper and woke up in Daan Park on Sunday. Anyhoo...
Here's our pick of the rest and best of March.
It includes festivals (St.Paddy's, Saffa), Women's Day, International concerts (Legend, Blunt, Chainsmokers... ) and some outstanding bar, club and live music nights.

Arts & theater hub Red Room celebrates womanhood and highlight  gender inequality and all forms of discrimination. This march from CKS to Zhongxiao Fuxing kicks things off officially.
Also Red Room has a special Women's Celebration planned for 11 March featuring live music, a mariachi band and plenty of international cuisine.
For March, Mexican bar and restaurant Pachuco (Civic Blvd) will be offering 2 free tequilas each Thursday to anyone with a student ID. DJ Marcus Aurelius is kicking off the festivities tonight.
Catch a retro mix of 80's and 90's alt-rock, indie pop and more at Ron Bar's new Xinyi branch.
This South African duo (previously from Parlotones/Van Coke Cartel) is here for Saffafest and are playing at a number of prominent venues from the 7-11 March. Catch them at SA-owned venue River in Taoyuan.
DJ Daro and friends are getting the pre-party started for next month's massive Looptopia festival.
Taiwan's South African contingent celebrates their heritage with a weekend of eating, drinking and then some more eating in Chayi.
This annual party has paid a decade of homage to the genres of funk, soul, disco, jazz and R&B. A labor of love from DJ's Marcus A and Resident Soul, you can expect over a dozen of  favorite expat DJ' s tearing student bar Roxy Rocker up till the early morning hours.
Crocodelia is a 3 Piece Local Taiwanese band who are fast becoming one of the largest crowd draws in Taiwan with their awesome Psychedelic riffs and vocals
This Scottish Taiwanese American performer is bringing her unique sound to Beitou's best craft beer spot.
- St. PATRICK'S DAY
Slainte! The day of the Irish is here again!
Expect a sea of green all over Taipei at  bars such as James Joyce, Brass Monkey, Red Room, Carnegies and many more. Expect a sea of green and then a massive hangover.
Triangle's regular "party for boys" is back for more.
For 4 consecutive weeks, this little studio in Ximen (above Hanko 60) is once again allowing patrons to unleash their inner artist with a paintbrush in the one hand and an equally creative cocktail in the other. Loads of fun.
\
The man with the beautiful voice is ready to give his Taiwanese fans  all of him.
Sunday 25 March
This atmospheric live music spot is worth a visit.
This Sunday, Tito & Montuno and Taipei Mambo Project will bring out the Latin in you.
Thursday 29 March
Popular New York DJ duo The Chainsmokers will play their special brand of electro house, progressive house, and EDM to the Taiwan masses.
If you want something just like this, click the link for tickets.
31 March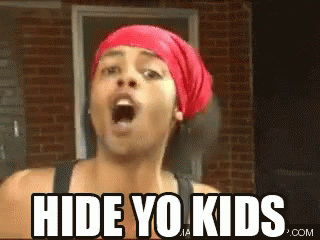 The O-Brothaz are back!
Catch the best Reggae, Dancehall, Roots and Dub music from Taiwan legends Taili and Lion and friends.
Join our Team
Taiwan Nights are always looking for people who want to work with us.
If you're a blogger, developer, translator or photographer who wants to get involved, please contact werner@taiwannights.com.
Advertise with Us
Founded in 2005, Taiwannights.com attracts over 40,000 unique visitors each month.
Our readers are local and expat residents, mainly under 35 years, looking for nightlife bars and clubs to visit.
Our site is fully bilingual (Chinese/English) and we promote events and venues in real-time by directory and GPS search.
We are uniquely positioned to help you amplify your brand, bar, club or event across our website and social Media (FB/Instagram)
Banner options (all pages) are available too.
For more info, please contact werner@taiwannights.com.
Rewards Points!
3 EASY STEPS:
STEPS:1. Download the Screea app in the iOS and Google Play stores.2. Register and use our screen/referral code "TWnights".3. Visit Screea's  bars and venues and use the QR code when you pay to save immediately!